"I have a talent for making connections and communicating persuasively and succinctly. I keep my client list small to ensure personal contact and targeted campaigns. I love working with both new and established brands."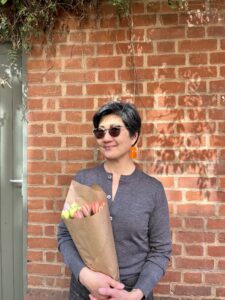 Deborah Kwan, president and CEO of DKPR, Inc., has years of experience in public relations and brand building working with clients in the food, beverage and publishing industries.  Current and past clients include Aidells Sausage Company, Bruce Cost Ginger Ale, ChefShop.com, Gastronomica: The Journal of Food & Culture (University of California Press), Gelateria Naia, Guittard Chocolate Company, Hodo Foods, Laura Chenel, the Perfect Purée of Napa Valley, Recchiuti Confections, Scharffen Berger Chocolate Maker, and Valrhona. She has secured media coverage for her clients in outlets like Bon Appétit, Food & Wine, Forbes, Los Angeles Times, New York Times, New York, O, The Oprah Magazine, Real Simple, San Francisco Chronicle, Saveur, Vogue, Wall Street Journal, and Wine Spectator.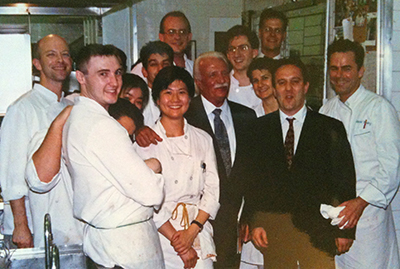 Prior to becoming an independent consultant, she helmed the San Francisco office of a NYC-based boutique agency where she oversaw the consumer lifestyle practice and new business development. Her food writing appeared in the San Jose Mercury News' food column "Cooking on the Rim."  Deborah also worked as a pastry cook in San Francisco and New York City after earning a blue ribbon diploma from Peter Kump's New York Cooking School (now known as The Institute of Culinary Education).
Before making the transition to food, Deborah worked for several years as a literary publicist in New York City for Random House, Viking Press, HarperCollins, and Times Books where she designed and managed the national publicity campaigns for best-selling authors including Terry McMillan, Armistead Maupin, Ken Kesey, Tobias Wolff, and David Leavitt.
Deborah graduated from the University of California at Berkeley with a bachelor's in English literature. She's a San Francisco native, where she lives with her husband, Chef Erik Cosselmon, and their two children. She is an avid baker and doesn't consider a meal complete without dessert.
Clients
(Present & Past)